Suicidal thoughts, suicide attempt and non-suicidal self-harm amongst lesbian, gay and bisexual adults compared with heterosexual adults: analysis of data from two nationally representative English household surveys
This study aims to compare differences in suicidality and self-harm between specific lesbian, gay and bisexual (LGB) groups, and investigate whether minority stress factors might contribute to any associations, addressing methodological limitations of previous research.
It found specific LGB groups are at elevated risk of suicidal thoughts and non-suicidal self-harm (NSSH), with a possible contribution of lifetime bullying and homophobic discrimination.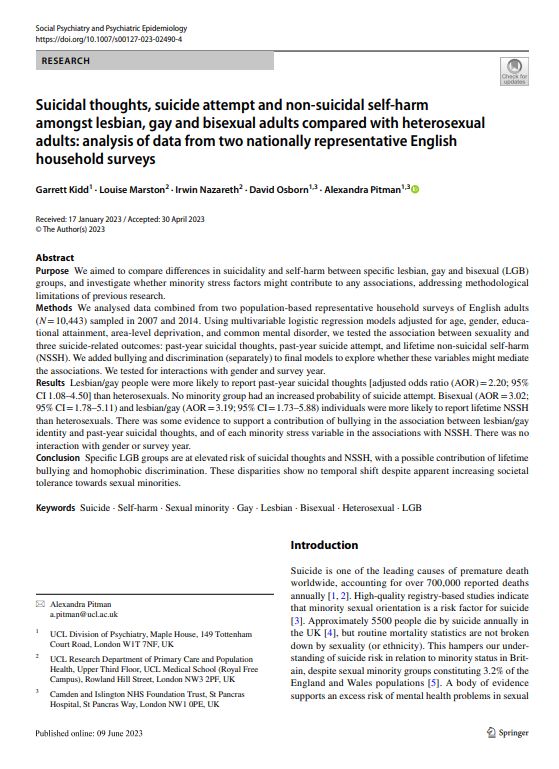 You can view further resources in data and analysis here.