Article: Reflections on using my lived experience to drive change with the NSPA
In our latest blog, NSPA Lived Experience Influencer Emma Williams shares her reflections on the importance of a diverse range of voices being heard in suicide prevention and how people with lived experience can too benefit from hearing different perspectives.
"I've struggled with my mental health from a very young age, and I continue to do so today. I've experienced suicidal thoughts and made suicide attempts, and I became an NSPA Lived Experience Influencer during the year 2020 to use my experiences positively for suicide prevention.
I believe that people with all experiences of suicide need to be involved in suicide prevention to enable us to prevent future deaths by suicide, and my belief has been strengthened since becoming involved with the NSPA.
Space to be open, honest and have purposeful conversations
During my NSPA Lived Experience Influencer group training, I came face-to-face with what I perceived to be at the time my 'opposite' experience, if you will. For the first time in my life, I was able to converse with someone bereaved by suicide in a safe, positive, and meaningful way.
Our NSPA training allowed us the space and structure to do this, and this has positively impacted my outlook on suicide prevention. I reflect that, for me, the NSPA helps facilitate open and honest conversations with people, that I wouldn't otherwise know, about suicide prevention from our differing perspectives.
The person I spoke to had lost their daughter, also called Emma to suicide, and that someone so easily could have been me. I didn't know how I'd respond to hearing from someone bereaved by suicide, an experience that I haven't had. I'd assumed I'd feel guilty for hearing about their hurt over their loss, that perhaps I'd be blamed for being selfish in my own attempts, or that they'd be angry with me that I'd survived and their loved one hadn't.
The reality was that none of these things happened. I was shown compassion over the mental anguish that I'd experienced when in crisis, that they were so openly pleased that I had survived, that we were both open to each other's experiences, and importantly that we share the common goal of wanting to use our experiences to help prevent suicides. We recognised some similarities in our experiences and the complexities, and we acknowledge that we alone can't prevent many suicides – we need more people to join our conversations and to take action.
Bringing collective voices together
From my perspective I've always felt silenced, shamed, and stigmatised as a suicide attempt survivor, and that the lived experience suicide prevention focus has often been on those who have been bereaved. I used to think that only people who've lived through it, like me, could provide the 'answers' to suicide prevention, but that I had no outlet.
By joining the NSPA who are opening up the conversation to different perspectives I see how important it is that all voices are brought together. Since becoming an NSPA Influencer I'm personally involved in a local survivor perspectives campaign, but I don't see many other safe and facilitated spaces for those of us who live with suicidal thoughts and behaviours to come together with people who have been bereaved.
Suicide prevention is so complex and personal that I believe that all perspectives are needed; survivors, bereaved, practitioners, researchers, to name a few. I'm personally yet to experience another space, outside of the NSPA, where these differing perspectives come together safely and appropriately.
I'm aware that a single person can experience both suicidal thoughts and bereavement, and that these experiences (and many other experiences, such as 'caring' for a loved one who experiences suicidal thoughts) are needed; I'm only able to share my personal experience as an attempt survivor.
My hopes for the future
I'm ambitious regarding suicide prevention and I personally wish there were more conversations with more diverse voices on a more regular basis, but I think that this needs more resources and funding dedicated to this. I sincerely hope that the NSPA can continue to facilitate as much lived experience involvement as possible into suicide prevention and strongly encourage others to do so too.

I strongly believe that diverse lived experience is vital to more quickly and efficiently reduce deaths by suicide. If you aren't already, I encourage you to become a member of the NSPA (it's free and I'm certainly not on commission!) either as an individual or as an organisation, so that you can join our conversation.
I'd also urge organisations working in suicide prevention to consider whether a diverse range of voices are being listened to and included in their work – if the answer is no then please consider how you could change this. Together I believe that we can save lives, thank you."
About The Author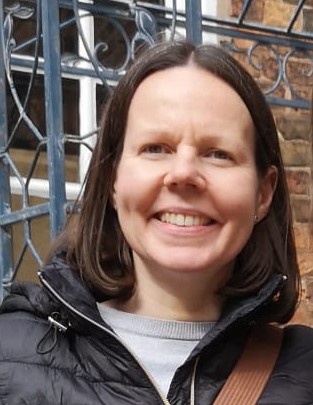 Emma is an NSPA Lived Experience Influencer with personal experiences of suicidal thoughts and behaviours, and of living with poor mental health since childhood.
Previously a practicing Chartered Civil Engineer, Emma now devotes her professional life to mental health anti-stigma work having experienced first-hand the positive difference that breaking the silence around the subject of mental illness can have, including suicide prevention.
Whether someone is experiencing mental illness or not, suicidal thoughts and behaviours can potentially affect us all, and stigma is a huge barrier to suicide prevention. Emma believes that by opening up the conversation about suicide prevention in a safe and purposeful way, together we can reduce the devastating impact of suicide on all our lives.
If you'd like to learn more about how to involve people with lived experience in suicide prevention in a meaningful way, read our FAQ resource here.